Fresh Designs
Our newest cross stitch patterns.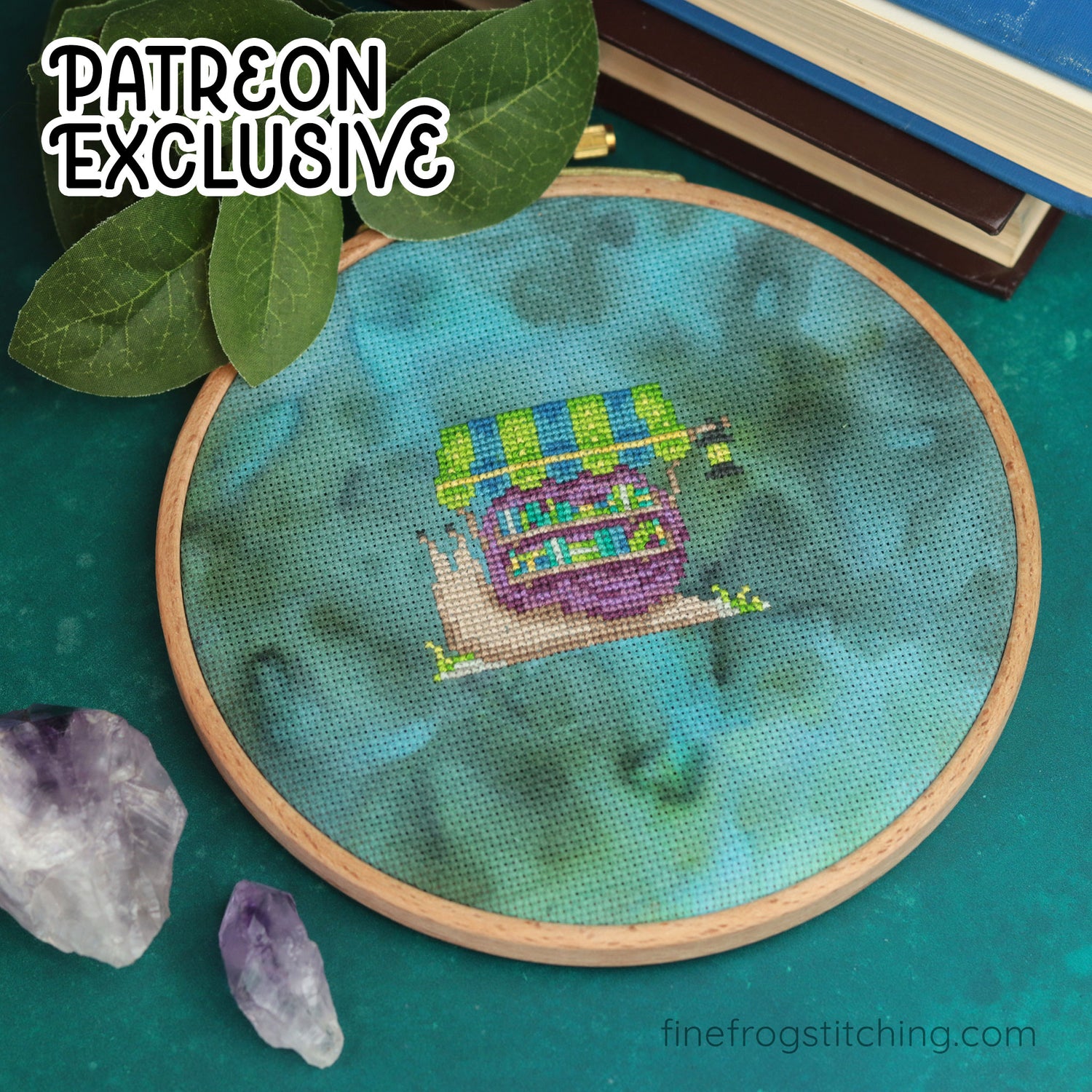 Travelling Snailsman
Among the ranks of famed literary wanderers, there is a particular travelling snailsman. With a small bookstore tucked into his spiraled shell, he travels far and wide to share his stories. Critters of all sizes gather to peruse the books in his mobile emporium— and from sunrises in dew-kissed gardens, to moonlit gatherings under star-studded skies, the stories from his shell serve as a portal to unbridled adventure!
Get the pattern →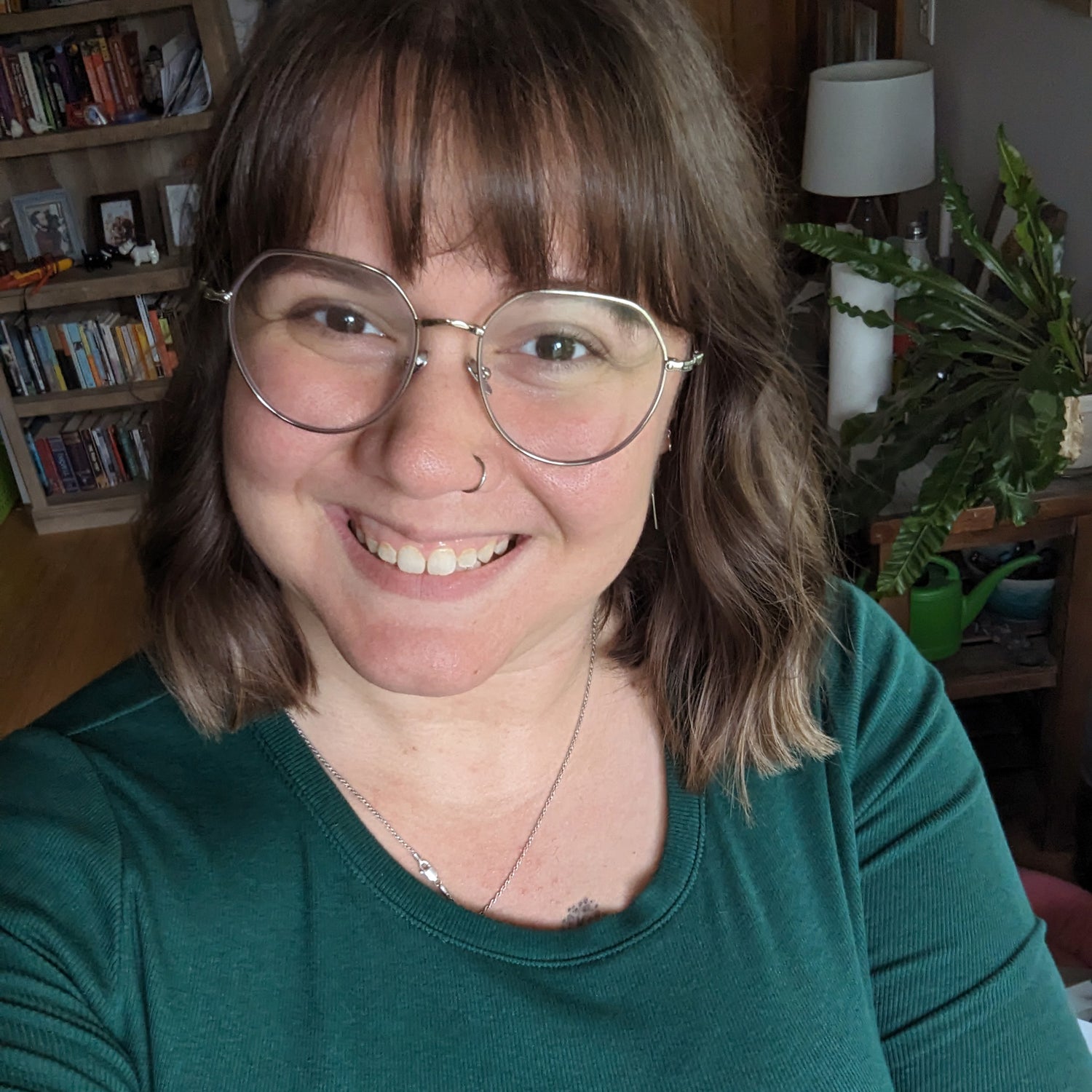 Steph Matthiesen Avilés
I'm Steph— a Latina, queer, and pagan woman who has fostered a long relationship with different forms of art. I found my passion in creating magical art for cross stitchers. I love playing with colors and creating the unexpected!

When I'm not designing intentionally intriguing patterns, I enjoy being a dog mom and indulging in the humor of the internet. I'm currently based in Wauwatosa, Wisconsin.