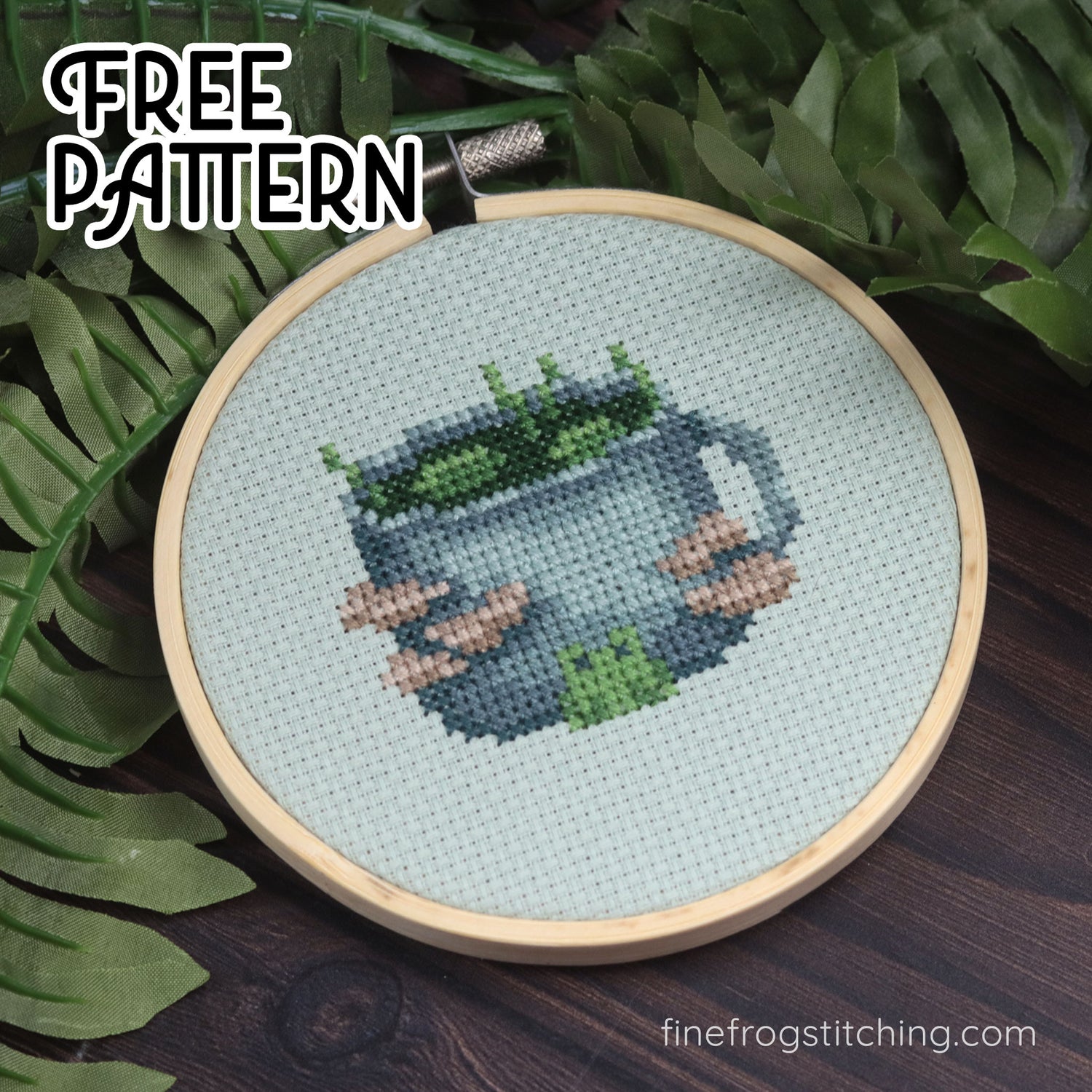 Bog Mug (FREE PDF)
You probably don't want to drink from this mug! Worse than paint water, I tell you! At least it comes with a froggie companion. Enjoy this extremely quick freebie by Fine Frog Stitching, it's a super fun stitch!
Download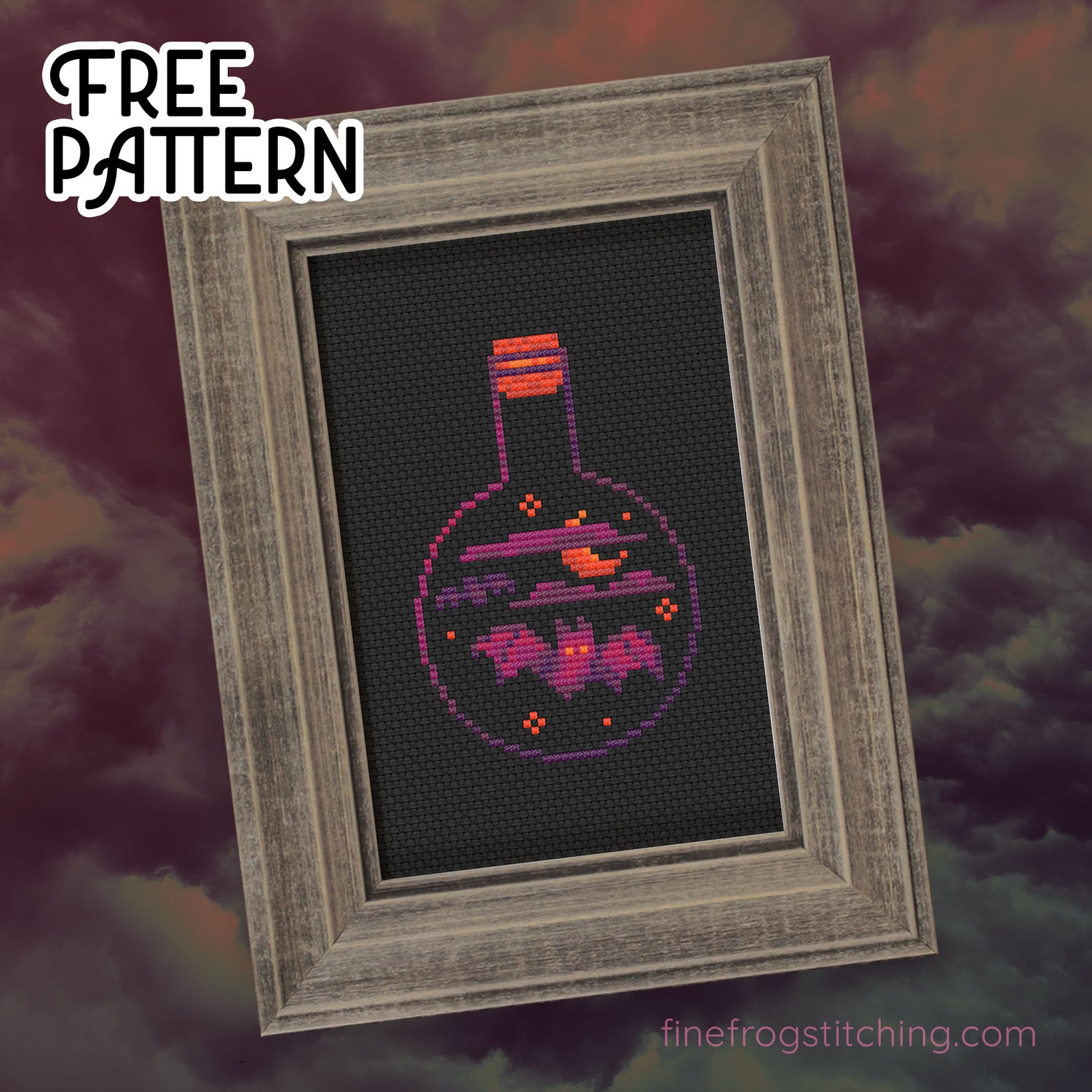 Halloween Concoction (FREE PDF)
In need of a little Halloween boost? Take a swig of this concoction! 10/10, better than pumpkin spice. An adorable quick pattern to get your spooky on.
Download